Blitzoids
Weirdo music you just don't hear these days...
Hailing from Chicago,
Blitzoids
were a studio only project of the De Chiara brothers with the occasional guest appearance by Jim Nickels. Drawing heavily from The Residents, Blitzoids also managed to fuse in the sounds of Beefheart, Rock In Opposition, free jazz and noise. They released two records in the late 80s-
Stealing From Helpless Children
and
Look Up!
. They were also featured on the Ralph Records folk music compilation "Potatoes".
According to the Blitzoids website these records are to be released in the Summer of 2006 (still waiting). Former members currently have a project called
Kinkzoid
.
Blitzoids - Lobotomy
(from Stealing From Helpless Children)
also...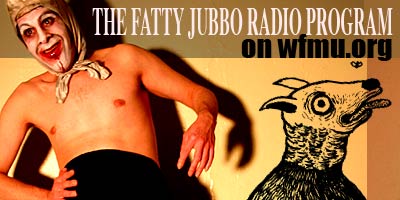 I have started doing web only shows on
WFMU
. My first show was July 5th.
You can access all playlists and archives
HERE
.